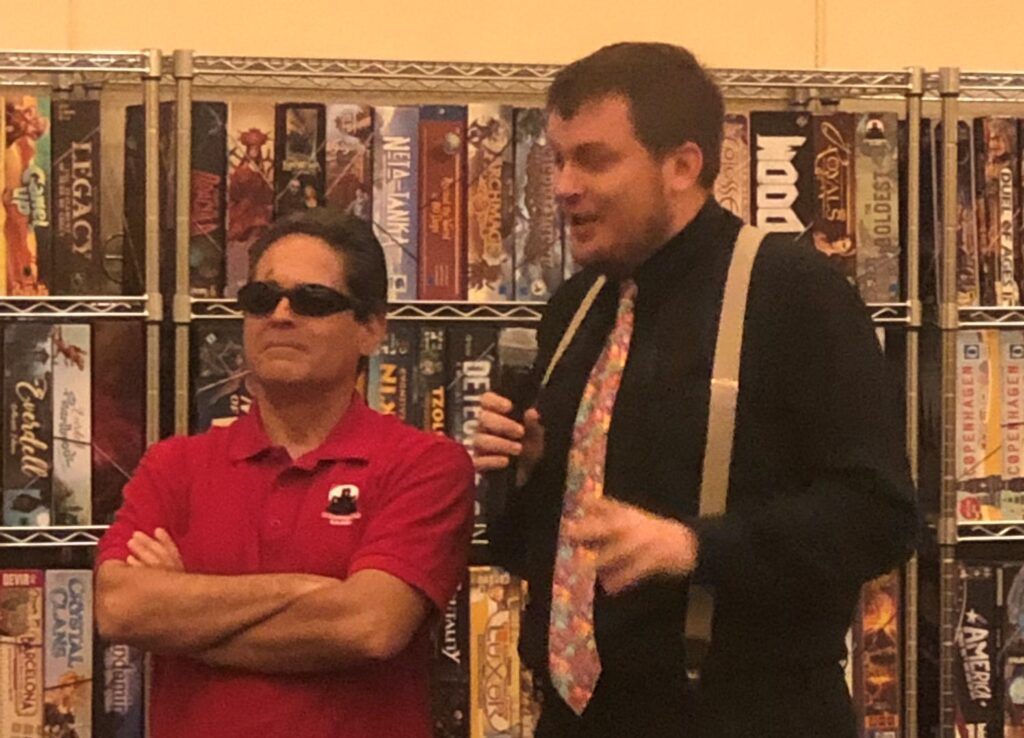 Stephen Buonocore is a hobby game entrepreneur, game media personality, and game industry veteran, as well as a former financial services industry IT professional.
Stephen Buonocore is the retired founder, owner, and President of Stronghold Games, formed in 2009, which publishes high quality board and card games in the hobby game industry. Stronghold Games and Indie Boards & Cards merged in mid-2018 to form Indie Game Studios, where Buonocore continued in his role as President of Stronghold Games, as well as in the role of Spokesperson for the merged company.
While President of Stronghold Games, Stephen Buonocore provided vision and guidance for hundreds of game titles, both developed within the company and in partnership with publishers around the world.
Stephen Buonocore is the cohost of Board Games Insider, one of the most popular hobby game podcasts, as well as a cohost on Board Game Breakfast with Tom Vasel on the Dice Tower youtube channel. Buonocore has appeared in interviews on television, radio, and numerous game media outlets to promote both his company and the hobby game industry.
Stephen Buonocore serves on the Board of Directors for the Jack Vasel Memorial Fund, the purpose of which is to provide financial assistance to members of the gaming community who have suffered personal hardship.
Stephen Buonocore has proven managerial skills and 35 years of diverse IT experience in the financial services industry managing a global infrastructure group, project managing all Infrastructure workstreams, directing outsourced relationships, analyzing business issues, creating operational processes and solutions, and designing a wide range of systems for various Fortune 500 companies.